¡Traveling abroad is a beautiful experience because you can experience places you have never seen. One destination you should consider is Menorca, a lovely island in the Mediterranean Sea. During your holiday, you also need to move around to explore, and there is no better option than hiring a vehicle to help you navigate the area. In Menorca, you will find numerous car hire companies that will serve you. However, this article will focus on Ambercars Menorca because they are the best in the business.
Ambercars is the best car hire company in Menorca because they have a friendly approach towards their customers. Ambercars listens to your requirements before presenting the available vehicles they have for hire. If you need a big car that can carry small children, Ambercars will provide you with a vehicle with car seats already installed for free. The quoted price is what travelers pay for, and before you board the Car, the representatives go through everything with the customers.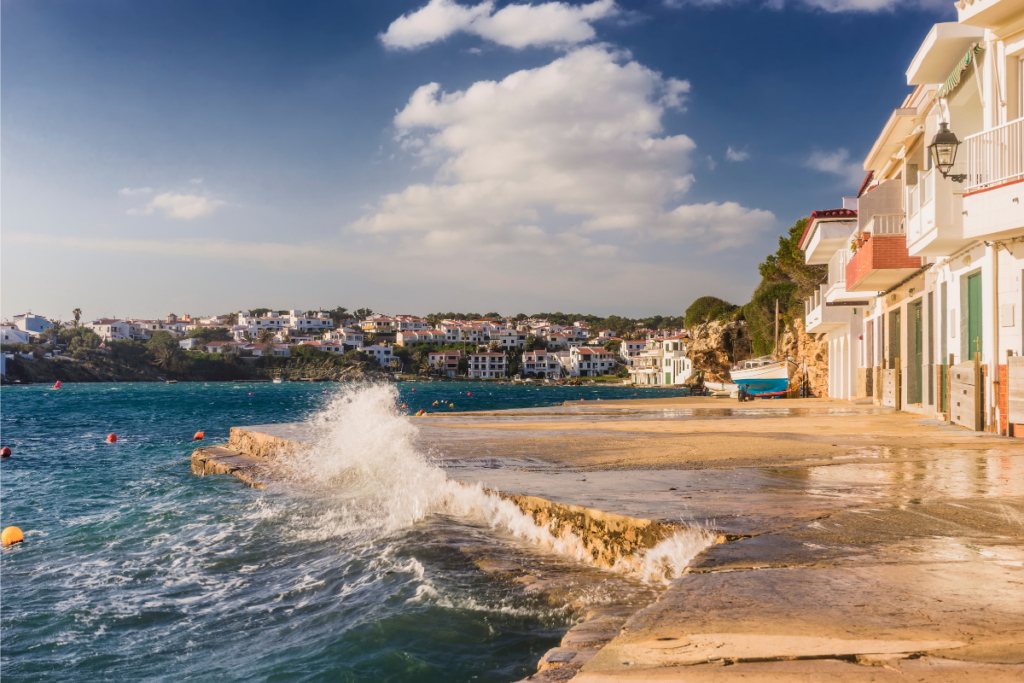 Ambercars offers efficient services because once you hire a vehicle, you will find the Car at the airport parking lot, and we have an Ambercars sign for ease of identification, so you can't miss us. If you choose to have a driver, the company provides an excellent driver who knows all the routes in Menorca. The Car you hire is in mint condition, and to add to their hospitality, they give you complimentary water. That's considerate because you are from an exhausting flight and came to Menorca for a relaxing holiday. After you are done using the vehicle during your holiday, you drop it off at the airport, and Ambercars picks it up later.
For the best price car hire in Menorca, Ambercars will give you the best experience because the company has a no-nonsense approach towards their customers. They don't play around when offering services because they have an all-inclusive package. There are no extras to be paid for the insurance; when you hire the vehicle from Ambercars, everything is taken care of, and you don't have to worry about anything when you arrive. If you want a fantastic experience while touring Menorca, look at car hire deals in Menorca now!. 
Car Hire Menorca Comparison
Ambercars car hire service is the best in Menorca compared to other companies. Unlike other rent a car companies we ensure all our vehicles are in good condition, you will find the car engine always ready to run when you alight from the airport. We are the best choice for car hire in Menorca because we are a family-run business and understand what it means to take care of the family during your vacation. 
Ambercars prides itself in quick responses when we encounter any inconveniences. Unlike another car hire in Menorca, we have reliable choices in case your preferred vehicle isn't available. You could also use our search motor engine and compare for the open vehicle we have on hire. The catalog will show you which vehicles to choose from, and we will reserve the car for you. Our services are unique in the island. Car hire Menorca now! 
Cheap Car Hire Menorca
We have the best cost-friendly vehicles for you in stock for cheap car rentals in Menorca, Spain. There are no hidden charges which result in our services being cheaper. If you want the most affordable Car hire in Menorca, Ambercars has the best rates in the whole island. 
Car Hire Deals Menorca
Getting a reliable car rental deal in Menorca will make your trip memorable. Ambercars have the best car deals in Menorca because our car hire deals are only found in Menorca. Our centralized approach enables us to serve tourists who come to Menorca to the best of our abilities. When you travel to Menorca, you can enjoy an all-inclusive car hire Menorca. All vehicles have comprehensive insurance, although you must meet certain client obligations.
Our car rental deals in Menorca are flexible because we accommodate all your requirements before arrival. Child seats are also accessible on our platform, so feel free to include your children when you visit Menorca.
Ambercars also has a flexible fuel policy, and once you hire a vehicle at the company, you are given the vehicle with half-full fuel; you will not need to add power when you arrive. You could also use the full-full fuel policy option when filling your reservation. 
Menorca car hires no excess passengers in the hire car, and no unauthorized person should drive the Car. If you want to enter into a car hire deal, you must ensure the law is followed, or you will be found in breach of the rental contract.
Our car hire prices in Menorca are displayed on our website, giving our clients information and access to our car hire services in good faith. The website enables clients to reserve cars and sends clients more content about our services. Ambercars can also restrict specific car hire deals if suspected of any fraudulent contracts. It's a clear indication that Ambercars cooperates with the Spanish authorities.
Local Car hire Menorca
Driving in Menorca is a relaxing experience because it's like conducting at home. For British drivers, adjusting to the right side of the road will be strange. Locals can hire vehicles in Menorca at a lower cost than travelers. Car hire in Menorca is low-cost with Ambercars. Get a cost-friendly fee while visiting the lovely island. 
You must know the motoring laws and parking restrictions when hiring a vehicle in Menorca. However, the majority of road signs in Europe are standard, enabling British travelers to adjust to the new environment with relative ease.
Ambercars is the best local car hire option in Menorca because they show you what you need to know about the roads you need to use to get to your destinations. The minimum car hire period offered by the company is three days. That's enough time to travel around Menorca and visit every island corner with your family.
What do I Need to Hire a Car in Menorca
When hiring a car in Menorca, you need a driving license, or you will not hire a vehicle if you don't have a driver's license. Apart from a driving license, you need to be sober because you will be denied a car if you have a drink or two on the plane.
You must be 23 years old and have a full license for two years to hire a car in Menorca.
Car Hire Menorca no Deposit
No deposit is required when hiring a car in Menorca because travel plans could change instantly. However, we need clients to provide us with cancellation notice as soon as they change their travel plans. It allows the company to re-assign the vehicle to avoid inconveniences for other customers.
Renting a car without a deposit is an advantage of using Ambercars; their simple approach allows you to pay for your hired car on arrival. Ambercars shows that paying for goods while receiving them is essential because you can inspect the vehicle before handing over the money.
Car Hire Menorca Free Additional Driver
Ambercars offers up to three additional drivers free of charge. You can add them through the online system so that the reservation is made. Three drivers allow you to travel and enjoy Menorca because the drivers will be driving in shifts to enhance your overall experience. You can add a driver even after making your earlier reservations. Car hires Menorca free additional driver and enjoys the experience of a lifetime while traveling.
Car Hire in Menorca without a credit card
You don't need a credit card to pay for our car hire services in Menorca. All you need is a reservation and ready cash when you see the vehicle at the airport. Once the driver collects the money, you are free to enjoy the holiday. Come to AmberCars and Car hire in Menorca without a credit card and enjoy a fantastic holiday on the beautiful island. 
Menorca is a beautiful destination in Spain, and to enjoy the whole experience; you need to drive around the island to feel the entire experience. Do not stay holed up in the villa during your vacation because Ambercars will be there to take care of your travel needs within the island. There is nothing better than the independent Car hire Menorca because it is a local company and a family-run business. Due to our advantages, we have the expertise to make sure you enjoy your trip because of our years of experience on the island. Get in touch with us through our website, and we will have a rental car fit for your use.