Are you planning for a summer vacation on the island of Menorca, Spain? Menorca has a reputation for having some of the best European beaches. Berthing boats appear to be floating in mid-air in these crystal-clear waters off the shores of this idyllic island. In addition to the beaches, the island's interiors are something to look for. UNESCO acknowledges the island as a Biosphere Reserve.
It takes less than an hour to drive from the island's northern part to the southern region —the same as traversing the island from east to west. However, despite boasting of picturesque sceneries, you may be shocked to find that car-hire prices in Menorca are pretty high. There is an explanation why car hire companies in Menorca charge exorbitant fees for their car rentals. However, before delving into the reasons, if you are looking for car-hire Menorca low-cost, Ambercars Menorca is the rental company for you.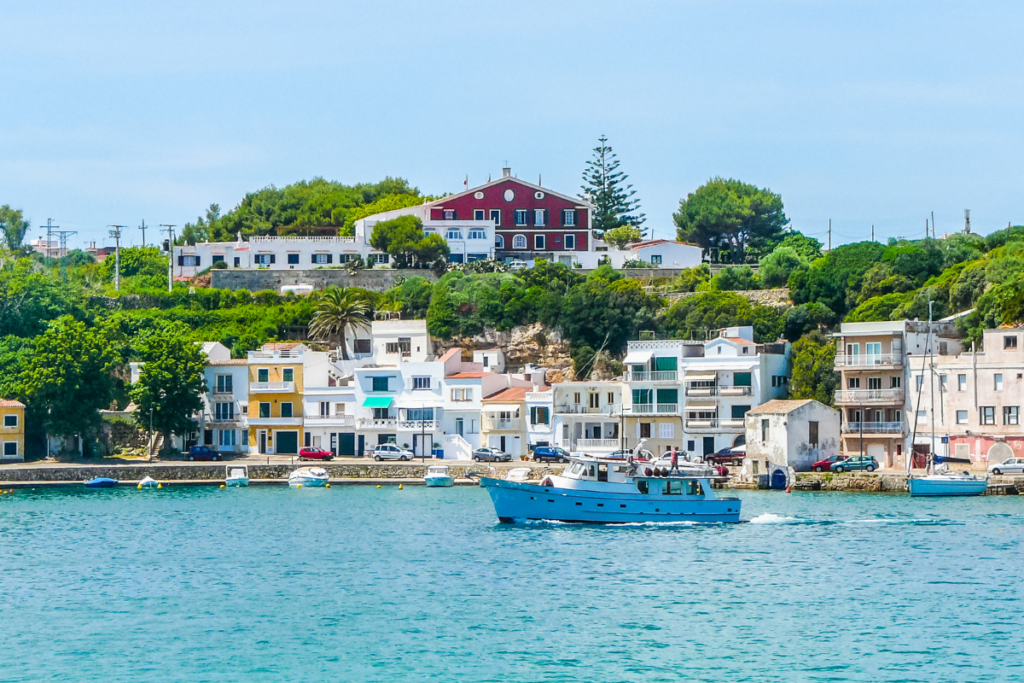 Why Car Hire So Expensive in Menorca
Several factors contribute to the high cost of renting a car in Menorca. One of the main reasons for the inflated price of car hires on this Balearic island is the shortage of vehicles. The Covid 19 pandemic had a devastating effect on the global tourism industry. Menorca island suffered a massive blow primarily due to its heavy reliance on tourism. The lockdowns implemented by various governments worldwide and the travel restrictions put in place led to reduced demand for rental cars. As a result, car rental firms on the island liquidated most of their vehicles.
Now that normalcy has returned after lifting travel restrictions and easing the predominance of Covid 19, the demand for rental cars has gone high, exceeding the supply. Car rental companies have been unable to restock their car fleets at a high rate to match the increase in demand. As a result of the mismatch in supply and demand, car hire companies in Menorca are charging hefty prices for their rental vehicles.
Another contributing factor that has led to the scarcity of rental cars on the island is the global scarcity of semiconductors. The limited supply of computer chips has led to a reduction in the number of cars manufactured worldwide. Car rental companies are having a tough time purchasing new vehicles to replenish their inventory since there is a shortage of computer chips essential to get these new automobiles off the production line.
The cost of renting a car also depends on the season. At the height of the tourist season, car rental rates on Menorca soar, and there are only a few possibilities if you wait until the last minute to book a car rental. The "shoulder season" months of May, June, and October are the best months to book an all-inclusive car hire Menorca because rates are lower during these times. If you want the best price car hire in Menorca, visit https://ambercarsmenorca.com/es/.
Car Hire Prices in Menorca
For the best car rental deals, visiting Menorca Island during the shoulder season months of May, June, and October is best. Now that you know how car hire Menorca compares, you know how to avoid being wallet drained while traveling to Menorca.
Best Price Car Hire in Menorca
Despite car hires in Menorca being expensive, if you look keenly enough, you won't fail to find a cheap car hire in Menorca, Spain. One company that offers affordable car rentals is Ambercars Menorca. At Ambercars Menorca, we are the best car hire company in Menorca since we are a family-run business with years of experience on the island. We offer the cheapest car hire in Menorca.
You are guaranteed a stress-free booking process by choosing to hire a car with Ambercars Menorca. We'll be ready for you as soon as you land, saving you the agony of going through the long car rental lines at the airport. We are flexible, and our support is always a call away. In addition to comprehensive insurance, we provide unlimited mileage and flexible-fuel coverage as part of our transparent pricing structure. A credit card or deposit is not required as part of our simple payment approach. You can even pay on arrival.